Dear Visitor,

We are very proud to share with you our December 2004 Newsletter.

Below, you will find the following articles:

--FOC Protected Land Incorporated into National Park System;
--FOC Hires First Executive Director;
--FOC and DNR Greenway Find Strong Ecological Connection; and
--Berkeley Students Make Significant Contribution to Save the Jaguar!

We hope you enjoy this newsletter and, as always, we appreciate your generous support!

Sincerely,

Cheri Sugal
Executive Director
Friends of Calakmul
---
To make a contribution that helps save precious Jaguar habitat please visit our web site by clicking on the link below.

Every $18 that you contribute saves one acre of rainforest!
---
FOC Protected Land Incorporated into National Park System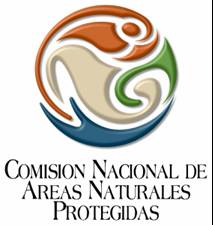 On November 12, 2004 the Mexican Federal Government agreed to purchase 4 of the Ejido properties where FOC is working within the Buffer Zone of the Calakmul Biosphere Reserve, in recognition of their high ecological importance and in order to incorporate them into the Reserve's Core Zone.

This purchase changes FOC's role with Ejido of Xcupilcacab from having a contractual arrangement to becoming a joint steward of this land. According to our agreement with the National Commission for Protected Areas ("CONANP"), we will become a permanent member of the Advisory Committee that manages the Reserve and we will have authority over building a Biological Station within the Xcupilcacab territory, as well as developing low impact ecotourism projects in the Buffer Zone.

CONANP will continue to support FOC´s attempts to negotiate and put into force Agreements, such as those entered into with Xcupilcacab, with other Ejidos within the Reserve and will oppose the granting of any forestry or extractive permits or licenses in these areas.
---
FOC Hires First Executive Director

In October, 2004, Friends of Calakmul hired its first full-time Executive Director, Cheri Sugal. Cheri Sugal has been working with Friends of Calakmul for several years through her role as Executive Dirctor of FOC's partner, World Parks (www.worldparks.org). Cheri came to FOC with more than 10 years experience working in international conservation. Before working at World Parks, she was the Senior Director of Conservation International's Global Conservation Fund, a one-hundred million dollar fund established for the creation of new protected areas world-wide. She has worked in more than 25 countries around the world and brings to FOC tremendous knowledge in protected areas creation, organizational management and fundraising.
---
FOC and DNR Greenway Find Strong Ecological Connection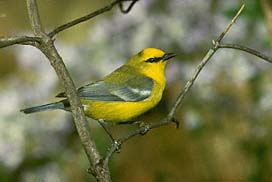 Friends of Calakmul's US-based Land Trust partner, Delaware & Raritan Greenway ("DNR Greenway"), completed a study demonstrating that 63 species of birds migrate each year between the Sourland Mountains, an area of roughly 90 square miles in central New Jersey, and the Yucatan Peninsula where FOC is working.

This study confirms an important ecological connection between the habitat where DNR Greenway has been focusing its efforts and the habitat where the Friends of Calakmul has been working. Specifically, the study showed that 49 out of the 63 species recorded in the Sourlands are winter residents in the Mayan Forest and Calakmul region.

The study also provides a strong scientific rationale for the partnership between FOC and DNR Greenway, which is providing significant benefits to both organizations. DNR Greenway has committed to raise $25,000 for FOC to build a field station so that FOC can conduct on-going research and monitoring activities in the region. The two organizations are also working together to take donors to Calakmul in February, 2005.

FOC and DNR Greenway met in Providence, RI for the Land Trust Alliance (LTA) Rally in October, 2004 and confirmed their partnership.

As of December 31st, 2003, DNR Greenway had successfully preserved over 6,630 acres of land in central New Jersey, valued at more than $124.3 million. In addition, DNR Greenway is a leader in creating innovative financial plans that meet landowners' long-term financial needs while, at the same time, meeting its conservation goals.

---
Berkeley Students Make Significant Contribution to Save the Jaguar!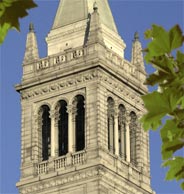 University of California at Berkeley concluded its program on biodiversity last month with the end of "Penny Wars." There was a lot of excitement among many of the students, with a couple of donations larger than $50 and many in the $3-10 range. In total, they raised $899.57, protecting an area of land in the Calakmul region just shy of 50 acres!

The program was led by Resident Assistants (RAs), who put on programs that challenge residents to think about issues that may not have previously concerned them and to help them to be active in their community. UC-Berkeley RA, Benajamin Fryer, initially started thinking about a dorm program on biodiversity while studying this past summer in Mexico. With fellow RAs, Veronique Powell and Farhoud Faraji, he figured out a program that would educate students about biodiversity and provide them with a way to make a difference.

The program they designed had four parts: 1) an informational campaign using paper and multi-media displays in common areas to circulate information, 2) a presentation by Friends of Calakmul founder, David Leventhal, 3) a field trip to the botanical gardens, and 4) a competitive fundraiser called "Penny Wars." The belief behind the program was that there are many concerned students in the residency, but most do not realize the difference they can actually make or simply do not know where to start. The goal of the program was to motivate students to think about biodiversity and to act on its behalf.

To demonstrate the significant effect students can have, the RAs hoped to raise enough money to save between 30 and 50 acres of rainforest. As it turned out, they reached 49.98! According to Benjamin Fryer, "Our team hardly expects the residents to all become fierce environmental advocates as a result of this program, but we do believe that environmental concerns have moved closer to the forefront of their minds. Further, we hope that the students have gotten an appreciation for the power of concerted action."

Friends of Calakmul thanks UC Berkeley, the RAs and the students who participated in this program--as it has made a significant difference for Friends of Calakmul and for the planet!
---
---
---
You are receiving this message because you have requested information and updates sent via email. If you no longer wish to receive these emails, please reply to this message with "Unsubscribe" in the subject line or simply click on the following link: Unsubscribe