I found a market stall selling some garden ferns and picked this one as it is fully hardy, and has the most shiny fronds!
It is evergreen too!
Its called Polystichum polyblepharum, or Japanese Tassel Fern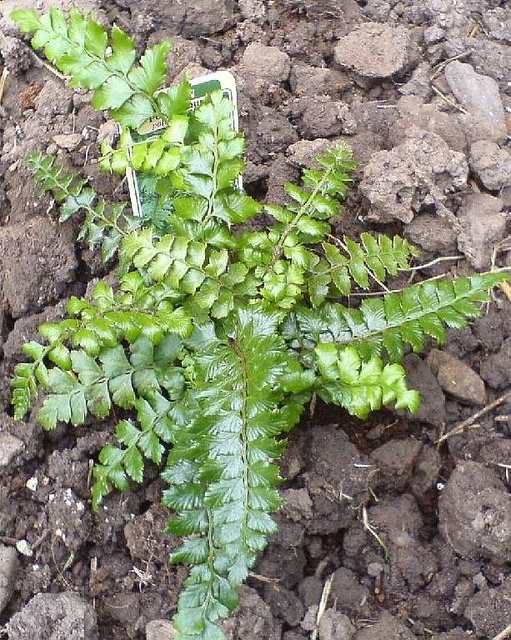 also my Broad Bucklers have been in the gareen a while and despite being trampled by the kids and dogs they have new croziers showing!